Federal Tax Cuts and Jobs Act: what it means for you and your clients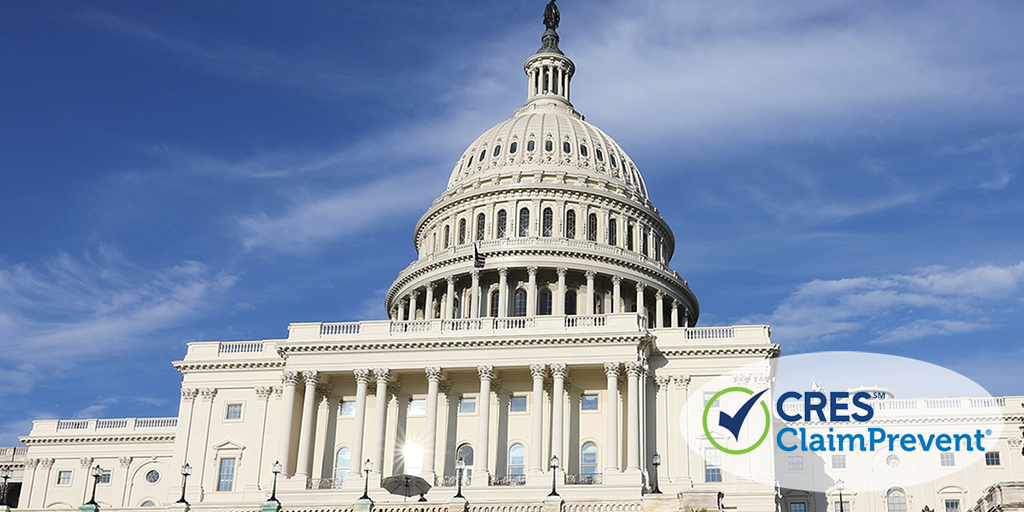 Have you heard about the new Federal Tax Cuts and Jobs Act? As an agent, it's never a good idea to provide financial or tax advice to your clients, as this increases your risk of a lawsuit. But you will need an understanding of how it all works. This new Act is the most significant change to Federal income tax laws in the United States in more than 30 years.
Here's an overview of what the Act entails and what it means for you and your clients.
What is the Federal Tax Cuts and Jobs Act?
Federal Tax Cuts and Jobs Act was enacted 22 December 2017, by President Donald Trump, as part of new tax reforms in the United States. The most significant change is the reduction of the corporate tax rate to just 21%. For large corporate real estate businesses (not operating as pass-throughs), this will likely make a big impact to the bottom line. This change is also permanent – unlike some other parts of the Act which are time-limited.
A general individual marginal tax rate reduction for most tax brackets is occurring as a result of the Act. The maximum tax rate, which applies to income earners above $600,000 (for joint tax returns) and $500,000 (for singles), has been slightly reduced for individuals to 37%. The alternative minimum tax (AMT) exemption level has also increased under the new reforms.
Additionally, there are significant changes to tax deductions and depreciation. An important change is that individual state and local tax deductions are now limited to $10,000, which will impact taxpayers particularly in those states with high property values — and higher property taxes. In the past, the state and local deduction was unlimited. Now, only the first $10,000 a taxpayer pays in state and local sales, property and income tax can be deducted.
If you're interested in reading the full Federal Tax Cuts and Jobs Act, you can do so here.
What The New Act Could Mean For The Housing Market
Predicting the potential impact of the new Federal Tax Cuts and Jobs Act on the housing market is difficult, given the level of complexity and the diversity of possible scenarios. The big picture of these tax reforms is that, overall, they offer lower marginal tax rates, and they also lower the cost of capital in the United States. The Tax Foundation estimates this could lead to an increase in Gross Domestic Profit (GDP) of around 1.7%. They also forecast an increase of 1.5% in wages and 339,000 additional full-time equivalent jobs.
With additional household discretionary funds available and improved economic confidence, this could result in an increase in buying activity. However, other economic factors such as the fact that housing is appreciating at a greater rate than wages in the USA, means that housing affordability will likely remain an issue.
The Act has introduced a reduction in mortgage interest deductions from $1 million to $750,000. This could potentially make properties valued at $750,000 and under more attractive to buyers. Families currently living in medium-cost housing may choose not to upgrade and, overall, high-cost housing markets may constrict as a result. However, high-cost housing buyers are generally high-income earners. To afford a $750,000+ mortgage, you need an income of at least $162,000, according to BankRate.com. And, these high-income earners will also benefit from the marginal tax rate cuts across the board.
Despite some media reports to the contrary, the IRS says taxpayers can, in many cases, still deduct interest for home equity loans, home equity lines of credit (HELOC), or second mortgages. If you use these loans to "build, buy or substantially improve the taxpayer's home that secures the loan", this is still allowed under the new tax arrangements. Although, the new Act does suspend home equity loan interest for any other reason and will do so until 2025 (inclusive). This means homeowners who wish to use home equity to pay down other debts (for example, credit cards or car loans) or purchase other items not related to the secured home (for example, vacations or college tuition) cannot claim their loan interest as a deduction.
What It Means For Your Clients?
There are a lot of different views in relation to the potential impacts of the new tax reforms. To protect yourself as a real estate agent, it's best to recommend that your clients to do their own research. Advise your clients to check with a qualified tax accountant, so they can learn about the specific impacts of the Act on them, taking into consideration their individual circumstances.
Don't provide tax advice yourself – in many states, this is illegal. Learn more about why real estate agents shouldn't give tax advice.
Be sure your real estate business has superior protection with CRES Real Estate E&O + ClaimPrevent®. Your policy is customized for risks specific to real estate, to give you more extensive protection where you need it. Plus, you'll have access to expert legal advice 7 days a week to help you resolve issues whenever they come up.
Have you visited your accountant lately to discuss the new tax reforms?
This blog/website is made available by CRES Insurance Services for educational purposes to give you general information and understanding of legal risks and insurance options, not to provide specific legal advice. This blog/website should not be used as a substitute for competent legal advice from a licensed professional attorney in your state. Claims examples are for illustrative purposes only. Read your policy for a complete description of what is covered and excluded.
Originally Published May 9, 2018
Category: Blog, Financing Issues