Risk Management as a Franchisee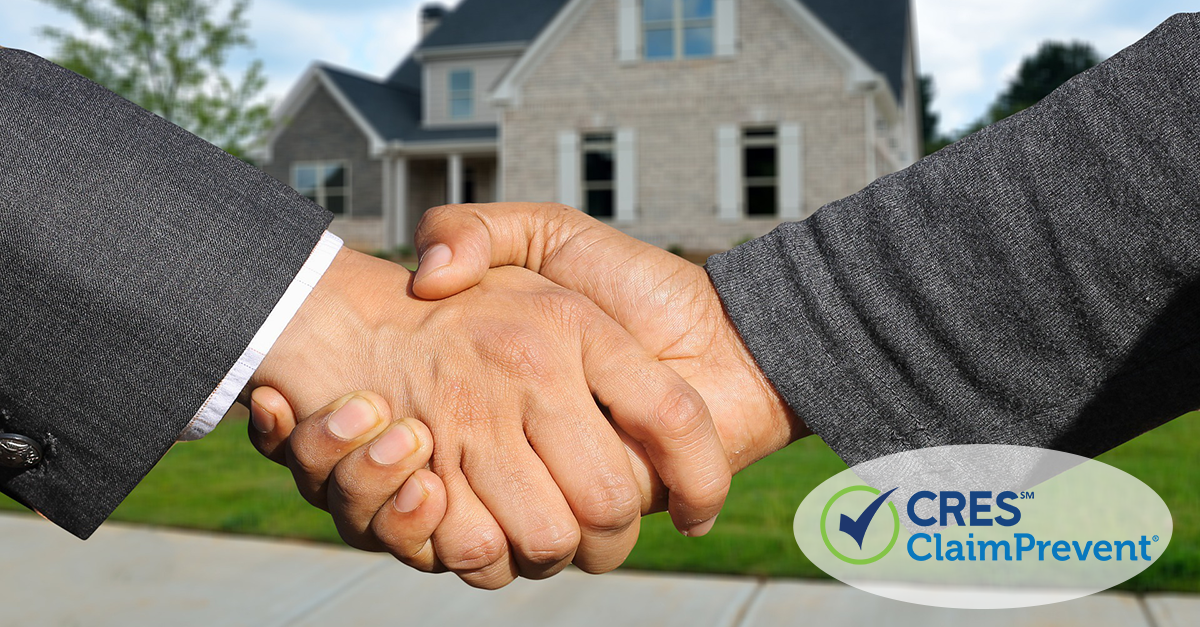 About 43% of realtors® have an affiliation with a franchised company, according to the National Association of REALTORS®. In a competitive business environment, a growing number of real estate agents are choosing to be affiliated with the major industry brands.
There's great appeal in joining a franchise and purchasing a "business in a box." You can have a ready-made business complete with systems, training, support and, most importantly, a big name brand to propel your real estate business. The decision to remain an independent real estate agent or to join a successful franchise is a big one, and there are both advantages and disadvantages of both.
One of the key benefits with a franchise is you're purchasing a "system of doing business". The franchise already has tried and tested systems and is a proven model. This can be very useful from a risk management perspective, as operating procedures and step-by-step instructions are provided for all major tasks, including administration and lead management.
In terms of negatives, franchises usually require a significant up-front fee and an ongoing percentage of revenue. It's also best to check the fine print in regards to non-exclusive territories, early termination penalties, and responsibilities of each party.
Another question franchisees should be asking is, "Where does the liability lie if things go wrong…?"
When the Proven System Fails
If you're a real estate broker-owner and a party to a franchise agreement, and you have, in good faith, followed all instructions, procedures and policies of the franchisor, are you protected if something goes wrong?
Largely, this depends on your specific circumstances and your individual franchise agreement. Even though the franchising industry is heavily regulated at both the Federal level by the US Federal Trade Commission and also at a state level, agreements do differ greatly. Most franchise agreements are, however, predominantly written by franchisors for franchisors. It is not uncommon for the franchisor to include an indemnification clause shifting liability to the franchisee in the case of a lawsuit. These are typically enforceable clauses, as long as they do not contravene any state laws- – for example, misconduct or intentional negligence on the part of the franchisor.
Required Disclosures
The law requires franchisors to provide a disclosure document, which covers all pertinent franchise details, including how the agreement could be terminated under the law. If it's proven that a franchisor has failed to disclose, this is considered a "disclosure violation". Franchisees affected by the violation can sue the franchisor, and there are legal options to claim for damages.
What the Courts Say
In New Star Realty, Inc. v. Jungang PRI USA, LLC, an investor sued a real estate broker/owner of a real estate franchise, as well as the franchisor for damages, with the aim of recovering funds deposited on a property. The court found the Owner had diverted the $1,000,000 into an alternative investment and in fact lost the funds. While the court initially found the franchisor 12.5% at fault, the Georgia Court of Appeals overturned this. Part of the reason for the decision being overturned was that:
The Franchisor did not authorize the franchisee to act on their behalf
The Franchisor did not control the daily activities of the franchisee
While this case involved clear misconduct by the owner/broker, it does also beg the question, would an owner/broker be held liable for a lapse in judgment or accidental error?
Ultimately, as was found in the case in point above, franchisees are considered independent contractors and, are solely responsible for their own day-to-day operations of their real estate business. As such, they exercise their own business judgment, manage their own finances, insurances, and all daily tasks in their agency, without control or interference from their franchisor.
The franchisor would generally only be held liable, if it's proven they have significant control over the franchisee's operations and/or if the complainant who has brought the lawsuit against the franchisee thinks he or she is dealing with the franchisor.
What This Means for You as a Franchisee
Being a party to a franchise agreement does not in any way indemnify you against lawsuits in your real estate business. Even though there are a raft of benefits associated with attaching yourself to a known real estate brand — policies, procedures, compliance assistance, training and support — you still need to protect yourself against potential liabilities.
Except for cases where there is proven negligence, misconduct or disclosure violations on behalf of your franchisor, you are likely to still be considered responsible for your business and actions, wholly and solely, as a franchisee.
Therefore, it's still necessary to have adequate insurance in place to protect yourself and your business, as you would if you were operating as an independent agency.
CRES real estate E&O Insurance can be tailored to your specific real estate risks as a broker/owner.
Contact our friendly team of professionals at 800.880.2747, or choose your state in the right column to get started.
This blog/website is made available by CRES Insurance Services for educational purposes to give you general information and understanding of legal risks and insurance options, not to provide specific legal advice. This blog/website should not be used as a substitute for competent legal advice from a licensed professional attorney in your state. Claims examples are for illustrative purposes only. Read your policy for a complete description of what is covered and excluded.
Category: Blog