Top 10 Home Features Real Estate Prospects Praise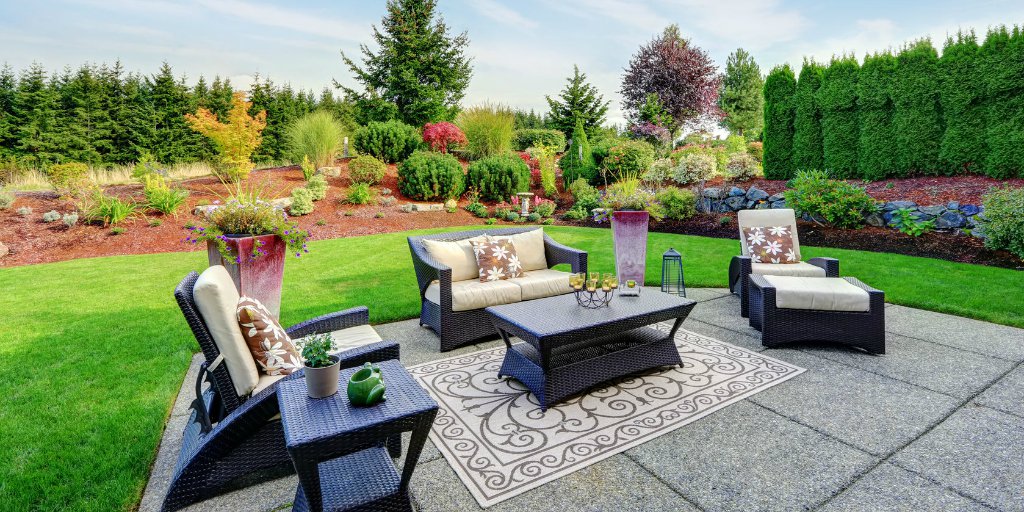 Every buyer is different. Young buyers want trends, older buyers might want turnkey, and first time buyers want a bargain. But while tastes, needs, wants, and desires vary by demographic, there are some elements that all homebuyers want. We have the top ten home features that buyers will be looking for in 2016. Find listings that feature these to increase your 2016 home sales.
Great use of space: Open floor plans are still highly desired. Listings that don't have an open floor plan will need to have walls removed to achieve this. Buyers may love a property but want to knock down a few walls. Arrive with the name of a contractor who has experience with this sort of construction.
A dining room that can transform: In the 90s, buyers wanted a formal dining room, plain and simple. This is now a dwindling request. Buyers who want an open floor plan may see the dining room as a waste of space. Younger families with kids may want to transform this antiquated room into an office, spare bedroom, or playroom. Some homes have expanded their kitchens into the dining room. If the property you are showing has a formal dining room, then have suggestions ready for the space.
Office, hobby room, man cave, mother-in-law suite, she shed: That dining room that no one really wants anymore? Suggest one of the above. 'Me' spaces have began to pick up speed in 2009 with the arrival of tiny homes and 'she sheds'. Suddenly the ability to have a separate space that is not meant for the entire family became very important to most sellers. Suggest a garden shed or basement to sellers looking for this space, or recommend an attic to loft or room conversion.
Updated kitchen and bath: Thank you, Pinterest, for destroying reality and replacing it with well-lit, heavily staged, and artfully photographed images of kitchens and bathrooms by the millions. Buyers now look past a great layout or newer appliances and analysis in detail the cabinets, countertops, backsplash and floors. When you have a buyer looking for these details and the property you are going to show them does not have a Pinterest-worthy kitchen or bath, set them up for it before you get there. Highlight the best part of the kitchen or bath (square footage, new windows, new appliances, etc.…). Have the card of a reputable contractor in your pocket that can tackle the rest (counters, cabinets, and floors). Embrace that the client wants a gorgeous space and have a plan ready for how they can get it.
Home Warranty: Buyers are far savvier than they were twenty, or even just ten years ago. They know it's not all about the sellable features of the home, but the unseen features as well. Home warranties provide the peace of mind a buyer needs, especially when dealing with a property that may be fitted with older appliances or systems. Learn more about home warranties here.
Low maintenance exteriors: Not everyone wants a high-maintenance yard. Even those that proclaim to be gardeners don't want to foresee back breaking exterior maintenance. In drought areas, such as California, homeowners have started opting for artificial lawns or water-free landscaping to reduce water usage. Tell your clients that landscaping is never permanent. And again, always have the name and number of someone who can give you or your buyers a quote.
Outdoor Living Space for Entertaining: Outdoor kitchens, covered sitting areas, fire pits, ponds, putting greens—just about anything other than a large swath of grass. Many homeowners wanting low-maintenance yards that require less water and outdoor living spaces have taken center stage.
Bigger, beautiful laundry rooms: Dark, dank, or poorly lit laundry rooms are never in demand. The trend of the last five years is to expand the size of the laundry so that it can include beautiful cabinets, space for folding laundry, and lovely floors. Newer builds have started to install the laundry room on the second floor. The humble laundry room is now expected to be bright, beautiful, clean, inviting and even staged.
Natural materials: Wood and stone continue to be hot trends for home buying. Buyers want to see natural materials on both the inside and outside of the home. Exposed beams over the exterior entrance, stone work attached to the house, and granite, wood or quartz countertops have become priorities for a lot of home buyers.
Garage in in the back: Two-garages are fine, but many American homeowners are looking for three-car garages or extra parking space. New builds have responded by putting the garage and parking space behind the house instead of the front in an effort to eliminate the parking lot look. Many HOA's have gone back to a system of alleys behind the homes to eliminate garbage cans or recreational vehicles being on display. The result is better curb appeal and smaller front yards, lending many homes to have more space in the back and additional privacy.
Is there an element your home buyers have been asking for? Tell us in the comments below!
This blog/website is made available by CRES Insurance Services for educational purposes to give you general information and understanding of legal risks and insurance options, not to provide specific legal advice. This blog/website should not be used as a substitute for competent legal advice from a licensed professional attorney in your state. Claims examples are for illustrative purposes only. Read your policy for a complete description of what is covered and excluded.
Originally Published June 1, 2016
Category: Blog, Selling Tips, Real Estate Success Center