Louisiana Real Estate Errors & Omissions (E&O) Insurance
Deadline to Renew: January 1, 2017
A Better E&O Choice for Lower-Risk Real Estate Licensees: Where You Pay Less
CRES is a better option than the State program for most licensees in Louisiana– because the State program takes everyone, but CRES focuses on lower-risk licensees who primarily perform residential real estate services. Because our risk is lower, we can keep our costs low – and include more coverage and services you won't get with the State program.
Your CRES Real Estate E&O + ClaimPrevent™ policy includes access to local expert real estate attorneys available 7 days a week – for questions, writing or reviewing letters and addendums, contract review, and more – to help you actually PREVENT claims.
You may be eligible even if you have past complaints or claims.
With CRES, you'll enjoy MORE COVERAGE – and MORE INCLUDED SERVICES:
Legal Advisory Services – Call on our legal team, available 7 days a week, to help you proactively resolve small issues before they turn into big problems. A CRES Exclusive
Cyber Liability – Coverage up to $50,000 to hire experts and notify clients due to a data breach.
Give your sellers a total of $25,000 in Seller's E&O with a CRES Qualified Home Warranty from Old Republic Home Protection. Learn more
25 Free CRES Building Permit History Reports (a $99.95 value), included with your policy each year, with discounted pricing available on additional reports. A CRES Exclusive
$20,000-$50,000 per enrollment period for Disciplinary Proceedings Assistance.
$500,000/$500,000 limits – plus a separate $500,000 limit for defense costs.
$1,000 deductible – that can be eliminated by using CRES Qualified Home Warranties. And no deductible for claims where only attorney's fees are paid.
Higher included coverage limits than the State program for Lockbox Property Damage, Escrow Disputes, Fair Housing/Discrimination, and Subpoena Response.
Covers agent-owned residential property, not just primary residence.
Pollution / Environmental – Coverage up to most recent sales price or $500,000 limit (whichever is less) — including mold and fungi.
Only pay for what you do. As required by LREC, our policies cover all real estate activities requiring a license. Our base pricing is for Residential services. If you have received compensation for Commercial services in the past 12 months just add $22 — still less than the State program.
As a lower-risk licensee, you SHOULD pay less. Why not get your real estate E&O in place today – and enjoy more coverage and services, for the lower price you've earned.
We worked with LREC to account for the new LREC Independent Coverage verification form. Upon purchasing a policy, you will immediately receive a separate e-mail from us with your Declarations page and an already completed LREC Independent Coverage form. Sign the form and fax both documents to LREC. LREC will collect your $7 fee as part of your online license renewal so there is no longer a need to mail them your forms or a check.
*Comparison as of 9-21-16 based on base policy cost for licensees performing activities requiring a license. All coverage is subject to Underwriting and other qualifications. The E&O Deductible Reduction applies to any real estate licensed Real Estate Agents Alliance Purchasing Group (REAAPG) member who personally pays for the Home Warranty Plan. Seller's E&O coverage and other benefits are feature based and warranty specific. These benefits are offered by, and intended for, the members of REAAPG. Not available in all states. Certain restrictions apply.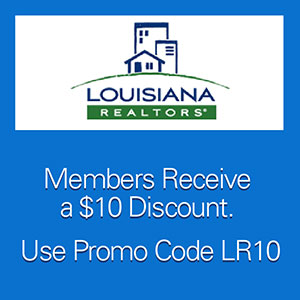 Low Cost Optional Coverage
| | |
| --- | --- |
| Seller's E&O Coverage | Add $5 |
| Fair Housing/Discrimination Defense and Damages Coverage to Limits | Add $8 |
| Open House/Showings (Bodily Injury and Property Damage | Add $8 |
| Increase Limits to $1M/$1M Liability | Add $15 |
| Appraisers or Mortgage Brokering (each) | Add $8 |
| Conformity Endorsement | Add $15 |
Get More Information