How to Handle a Real Estate Buyer with a Criminal Background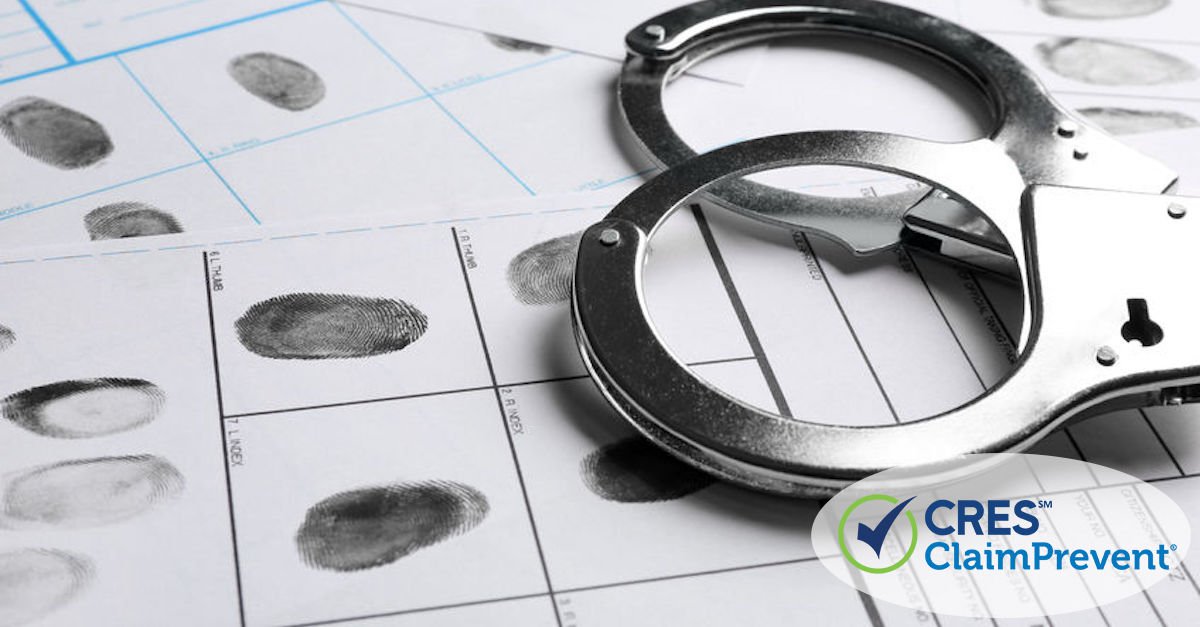 You're the listing agent, and your seller gets a cash offer $2000 over asking price. Nobody has signed anything yet, but your client is pretty happy!
And then the seller does a search on the buyer and discovers what appears to be a criminal background in another state. The seller has concerns for their neighbors and isn't sure they want to accept the offer. 
How do you advise your client? And does the buyer's agent have an obligation to disclose the buyer's criminal conviction? The CRES Legal Team weighed in on both issues using an example from Colorado.
Criminal Background — Advising the Seller
The listing agent should provide all offers to her clients for consideration. The listing agent should advise that the sellers can accept any offer they want — as long as the sellers do not discriminate based on protected classes:
Race, color, national origin, religion, sex, age, or disability. 
The agent should suggest that the sellers speak with an attorney, if they have concerns about the legality of accepting or rejecting any particular offer.
The CRES Legal Team emphasized the importance of the agent documenting in her file her understanding of the situation: that the sellers' concern in accepting the offer is about a criminal conviction only. In addition, the agent should document that she advised the sellers of the option to speak with an attorney. 
In this case, several other offers came in, and the agent was hopeful the seller would have a higher offer to accept. Either way, the agent is doing her duty and documenting in case of future issues. 
Criminal Background — The Buyer's Agent's Responsibilities
So what about the buyer's agent? If the buyer's agent knows that the buyer has a criminal background, is he/she required to disclose a criminal conviction as adverse material conditions? 

The CRES Legal Team says, in most cases, no. 
The buyer's agent is required to disclose material facts related to the sale, such as: 
The buyer's financial ability to complete the transaction
The fact that the buyer doesn't intend to occupy a property purchased as a principal residence
Other facts actually known by the broker
The buyer's agent is not required to research their clients' backgrounds, nor do they have to verify whether what the buyer says is accurate or complete. 
In addition, by statute, the buyer's agent cannot disclose anything about the buyer unless it is required by law or if failure to disclose would be fraudulent or dishonest. That means that even if the buyer's agent knew of the potential buyer's criminal conviction, he/she is not required to disclose it unless the conviction is for something, like pedophilia, that requires disclosure. 
Do You Need Advice from the CRES Legal Team? 
If you have a legal question related to disclosure or how to advise a client, wouldn't you be relieved to know you have access to free expert legal advice? CRES real estate Errors and Omissions clients do. CRES clients can call CRES ClaimPrevent® Legal Services 7 days a week. They'll receive a response from an experienced attorney within 4 hours or the next business day. Plus, every recommendation is confirmed in writing. It's just one of the things we do to help clients prevent claims. 
Can we help you with your real estate E&O policy?  Learn more about E&O in your state.  
What questions about disclosure have you struggled with? 
This blog/website is made available by CRES Insurance Services for educational purposes to give you general information and understanding of legal risks and insurance options, not to provide specific legal advice. This blog/website should not be used as a substitute for competent legal advice from a licensed professional attorney in your state. Claims examples are for illustrative purposes only. Read your policy for a complete description of what is covered and excluded.
Originally Published February 24, 2021
Category: Blog, Contracts and Transactions