The purpose of the Americans with Disabilities Act (ADA), enacted in 1992, is to assure equal access and services to disabled individuals. The ADA makes it unlawful to discriminate against people with disabilities. Title III of the Act prohibits entities that own, lease, or operate a place of public accommodation from discriminating against the disabled.
When we think of the ADA we envision ramps for wheelchairs or braille room numbers by hotel room doors. Yet with commerce being conducted online and open to the public, websites must also be accessible to people with disabilities.
A wave of potentially costly lawsuits have been filed over websites, claiming that they fail to comply with ADA requirements. Hundreds of demand letters were sent nationwide to real estate brokers complaining that their website are not ADA compliant. In a letter dated April 29 to the chief of the civil rights division at the U.S. Department of Justice, president Tom Salomone of the NAR complained that members are facing ADA complaints and restitution demands, while there is a lack of clear federal guidance on what is required to be ADA compliant as it pertains to websites.
The ADA is actually silent on online accommodation, probably because the Act predates our use of the Internet. Without clear guidance, it has been up to the courts around the Country to resolve the question of whether the ADA's accessibility obligations extend to an online presence, and to what extent. Courts have been split on whether –or when –a business is obligated to create an accessible website. However, there are enough cases that hold that the business obligations do indeed extend to its website, hence as a precaution, brokers and agents should evaluate their own websites, rather than take the risk of a claim.
The Department of Justice (DOJ), which is the federal agency responsible for enforcing the Act, has long taken the broad position that the ADA's obligations extend to websites under Title III, the section of the ADA that applies to businesses. In September 2010, the DOJ issued an Advance Notice of Proposed Rulemaking regarding the accessibility of web information and services, which sought to add web accessibility requirements to Title III. While a final rule is not expected until sometime in 2018, the DOJ's position is not favorable to businesses. Therefore, the risk brokers and agents have, is not only from civil claims for restitution, injunction and attorney's fees, but also a claim by the DOJ for penalties.
The Web Content Accessibility Guidelines (WCAG) has developed, in cooperation with individuals and organizations around the world, a single shared standard for web content accessibility that meets the needs of individuals, organizations, and governments internationally. Even though the DOJ has not formally adopted the WCAG standard, it has directed businesses to the WCAG. Brokers should therefore review the WCAG guidelines to determine whether their websites are compliant (or consult with a technician). An accessible website allows specialized browsers used by persons with disabilities to augment content and make it easier to understand. For example, these programs might add text descriptions to complex graphics, voice-overs that read text aloud, or transcripts of videos. Accessible websites also allow the browsers to easily interact with the website in order to improve and help maximize a person's experience on the site, obtaining the site's information in a format that takes their disability into account. Overall, people who operate sites should consider making it easier for users to get in touch. A website operator may want to consider a feedback form that would help consumers inform the business about what accessibility features may need to be improved. Someone at the company should be able to respond to a particular user's inability to access the site. Further, as long as content is added, it will also need to be ADA compliant.
Once brokers understand what accessibility improvements to their website are required, they should implement the changes. Brokers should also ensure ongoing compliance with the Web Content Accessibility Guidelines as new content is added to the website. Changes will not happen very quickly. The DOJ has generally allowed businesses up to 18 months to implement necessary accessibility changes to their sites, and a civil lawsuits also make similar demands.
About the Author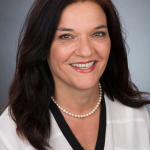 Rinat B. Klier-Erlich
Manning & Kass Ellrod, Ramirez Trester
Ms. Erlich is a professional liability defense attorney specializing in defending real estate professionals including, real estate brokers, escrow officers, appraisers, and design professionals. Graduate of Tel-Aviv University (BA 1992, magna cum laude), Whittier Law School (JD 1997, magna cum laude) and California State University (MA, Philosophy of Law 1998). In the last 18 years she has defended many professionals through trial and appeal. Ms. Erlich is a member of the Real Estate Executive Committee of the California State Bar and a member of the Legal Affairs Forum, California Association of Realtors. She is a Specialized Litigation Group chair and she is on the steering committees of several Defense Research Institute groups, Professional Liability Underwriters Society Southern California Chapter, and the Southern California Chapter of Claim and Litigation Management Alliance. Ms. Erlich is a recipient of Rising Star and Super Lawyers awards, and is an author and frequent speaker on professional liability topics. Ms. Erlich is a former Israeli Defense Force officer and a mother of 4 children.