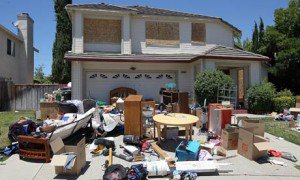 In Colorado, professional property managers are required to have a real estate license. Colo. Rev. Stat. § 12-61-101(2)(a)&(b); see also CP 27 (Commission Position on the Performance of Residential Leasing Property Management Functions Adopted August 1998 – Revised August 2013). Brokers acting as property managers find themselves in unique situations, often times facing a dilemma of how to balance the interests of preserving the landlord's real property investment with the rights of an ungrateful tenant turned vandal. One such instance arises in the context of when a tenant seems to have vacated the rental unit but leaves behind personal property.
It may seem straightforward that if a tenant vacates a unit but leaves behind personal property, the personal property is abandoned. Consequently, you may think the landlord or his agent can do with the personal property as the landlord sees fit. Things may seem even more straightforward when the lease has an abandoned personal property provision, and the personal property at issue appears to have no market value. These assumptions may lead you into trouble, or at the least to the inside of a court room.
Abandonment of property is hard to prove. Abandonment of a property right is based on the intent of the property owner to relinquish all rights and interests in the specific item. Just because somebody has left their apartment, stopped paying rent and no longer calls that address their home, that does not mean the renter intended to give up his rights to home furnishings, photographs, mementos and personal items that remain in the rental unit.
The best way to avoid litigation is to initiate a forcible entry and detainer action to evict the tenant. Colo. Rev. Stat. §§ 13-40-101 et seq. An attorney should represent the landlord in the filing of the forcible entry and detainer action. A broker that files forcible entry and detainer action without the assistance of an attorney may be practicing law without a law license.
Through this process, one can obtain an order to have the personal property removed from the rented premises. This may seem unnecessary if the tenant is gone and nowhere to be found. Of course, you will want to weigh the risks with the amount of property left behind and its potential value. However, obtaining the proper court authorization is the best means of avoiding claims of negligence, conversion, theft, wrongful bailment, and accusations of failing to comply with the lien statute for unpaid rent. Colo. Rev. Stat. § 38-20-116. Otherwise, you may find yourself testing the adequacy of your lease terms with a judge, explaining why you acted reasonably with respect to bailed property, articulating why the lien statutes do not apply or why the renter's chattel had no market value and, therefore, no damages. It is the old Ben Franklin adage that an ounce of prevention is worth a pound of cure.
---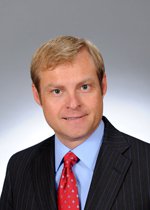 Guest blog written by James M. Meseck.
Shareholder, White and Steele, P.C.
James M. Meseck. | www.whiteandsteele.com
Mr. Meseck´s practice focuses on litigation. He represents insurance companies as well as defends insured and self-insured parties who have been sued by third parties. Much of his practice focuses on defending real estate brokers, appraisers and mortgage brokers in civil actions as well as administrative licensing disputes. He has also represented clients in a wide variety of liability claims and declaratory judgment actions, including cases involving trucking and motor vehicle accidents, premises liability, food related injuries, contract disputes, employment disputes, actions based on Section 1983, real estate matters, professional liability, professional licensing and disciplinary matters, wrongful death, and traumatic brain injury. Mr. Meseck has written and lectured on these topics.
Mr. Meseck began as a law clerk with White and Steele in 2000 and became associated with the firm in 2001 following graduation and his admission to the bars of Colorado and Wyoming. He was made an Officer of the firm in 2007. In 2010, Mr. Meseck was recognized by Colorado Super Lawyer Magazine as a Rising Star.