The best way to prevent a claim or lawsuit against yourself as a licensed professional is to memorialize what was discussed in writing with your client starting with the log notes in your transaction file and then followed up with an e mail, facsimile transmission or a hard copy letter (preferably certified mail return receipt requested) sent to the client memorializing what was discussed seeking that a copy be dated, signed and returned by the client before close of escrow.
With the wide use of cell phones, emails and text messages have caused hard copy letters and even facsimile transmissions to fall by the wayside in real estate transactions. The preferential mode of communication by real estate agents between themselves and their clients are emails and text transmissions.
Email and text transmissions have their benefits given the situation. Personally, I use email transmissions for business purposes in that the transmissions go through the office server and can be saved in hard copy and electronically.
I use text transmissions to communicate with friends and family where what is sent ordinarily is not intended to be printed out or saved electronically. Given this preference of using emails for business purposes and text messaging for non-business purposes, I recommend that real estate licensees in California use emails for business purposes at all times even though California's Bureau of Real Estate allows both forms of electronic communications by its licensees for real estate matters such as sales and loans.
Reasons to Use Emails over Text Messaging
I have had several cases where I personally was defending a real estate agent in a transaction where the client advised me that important information about the transaction was communicated by him or her through the cell phone via a text message to the client. Unfortunately the cell phone containing the text messages had become lost and the phone's provider could not retrieve these important transmissions for the client to assist me in the defense of the claim.
Had the client been using an email to communicate with his or her client, the email would have been transmitted through a server (preferably the brokerage's) and been saved at the brokerage through the transaction coordinator into a hard copy for the paper file and electronically. The result in these two recent defense cases was that the matters were settled for substantially more money by my clients than if the text transmissions had been able to be retrieved and printed out on paper.
Text messages to be saved (at least on my cell phone) have to be converted into an email message which takes time and some effort for those who are not technologically gifted. As such, with emails a written trial is left for record and legal purposes such as assisting in the defense of a claim. Emails are also easily printed or saved into the server from one's computer. A disadvantage of an email is that it may not be received in real time like a text message due to server issues.
In light of the above, as real estate licensees from a defense counsel's and risk management perspective, it is best to email real estate clients and other agents on business matters and save the texting for friends and family.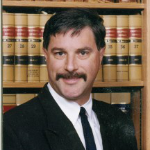 B. Edward McCutchan, Jr.
Sunderland | McCutchan, LLP
Mr. McCutchan's practice is primarily civil litigation with an emphasis in defending professionals and businesses in real estate, mortgage brokering, construction, banking and agricultural industries and all phases of dispute resolution through trial and appeal. His area of practice is also agricultural law (viticulture and wineries), trusts and estates, probate, real estate transactions, business law and elder abuse. B. Edward McCutchan, Jr. was admitted to the Bar in 1985 and is admitted and qualified to practice in all California courts and the U.S. District Court, Eastern and Northern Districts of California as well as the United States Tax Court.