Increasing Scrutiny of RESPA Violations
Joint marketing activities between real estate agents and lenders have been the subject of inquiry by governmental authorities as a potential violation of the Real Estate Settlement Procedures Act ("RESPA"). This oversight has taken on a more aggressive tone ever since the Dodd-Frank legislation created the Consumer Financial Protection Bureau ("CFPB"). The CFPB has pursued many high profile enforcement actions, which have sent shock waves through the real estate and lending industries.
Zillow Co-Marketing Program Under Investigation
Zillow has now admitted that it is the subject of a CFPB initial Civil Investigative Demand in its recent Securities and Exchange Commission filing.  Zillow also disclosed they received a NORA letter (Notice and Opportunity to Respond and Advise letter), which alleged that Zillow has violated Section 8 of RESPA which prohibits any party from giving or accepting anything of value for referrals of real estate settlement services. In essence, Zillow has been accused of creating a program which invites agents and lenders to violate RESPA by having lenders pay for a portion of agents' participation on Zillow.
These direct actions by the CFPB against Zillow are coupled with separate data gathering orders that have recently been served on agents and lenders across the country. The CFPB's investigation and potential enforcement efforts are specifically focused upon the Zillow co-marketing program.
Where Zillow RESPA Violation May Occur
In general, the Zillow program allows agents who are advertising on Zillow to invite a lender to participate in co-marketing activities. The lender, in partnering with an agent, is offsetting the agent's advertising costs with Zillow.  Under the Zillow program, the lender and agent determine the amount that the lender will offset the advertising costs of the agent. Zillow states that it cannot be more than 50% of the agent's total Zillow spend.
The problem with this arrangement is that RESPA forbids agents, lenders, or any other settlement service providers from paying for referrals or receiving payment for referrals.  Section 8(a) of RESPA, states that real estate agents, lenders, and all settlement service providers cannot pay or receive anything of value "pursuant to any agreement or understanding, oral or otherwise, that business….shall be referred to any person." Defraying the costs of another settlement service provider is providing a "thing of value" as is any non-monetary payment or indirect payment such as sports tickets, meals, drinks or trips.
While never explicitly stating it, it appears that the CFPB believes that the benefits to the lender in participating in the joint marketing on Zillow do not justify the costs, and that a lender would not pay for a portion of an agent's Zillow spend without an expectation of referrals from that agent.
Their logic is as follows. Typically, a lender is not going to pay for a portion of an agent's Zillow advertising spend, if they do not already have a pre-existing relationship. That pre-existing relationship may include 'referring' clients to use the other's services. Is the payment by the lender towards the agent's Zillow marketing spend solidifying that relationship? Does the lender feel forced to share in the agent's Zillow spend because if they do not, that agent may invite a different lender, and therefore replace that former lender from receiving potential referrals?
Moreover, if a lender is paying half of an agent's Zillow spend, is the lender getting half of the benefits of Zillow?  Conversely, if the lender is paying half of the agent's Zillow spend, isn't the agent now only paying 50% of the costs, but receiving 100% of the Zillow benefits?  The analysis gets more compelling the more the lender pays and the less the agent spends.
What Real Estate Agents Must Consider Before Co-marketing on Zillow
Whether they are marketing service agreements ("MSAs") or joint marketing arrangements under Zillow, any time settlement service providers are marketing together and sharing costs, there will be the potential for RESPA-related investigations and enforcement. A single Section 8 RESPA violation can result in a fine up to $10,000 or imprisonment up to one year. Agents should seriously consider the costs and benefits of these arrangements in light of increased regulatory activities, and should particularly be careful with shared fee structures.
It is critical that any agents engaging in such joint marketing activities with other settlement service providers be clear that they are paying their own way and are not paying less or more of their actual received marketing benefits. Additionally, consultation with the agent's broker and legal counsel are critical to avoid significant legal entanglements.
Are you a CRES Member using Zillow's Joint Marketing program or considering it? Contact your ClaimPrevent® Legal Hotline to speak to a local real estate attorney. They can guide you on how to avoid possible RESPA violations.
What are your thoughts or concerns around Zillow's Joint Marketing program?
About the Author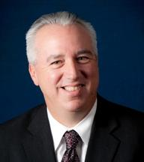 David J. McGee | Attorney
Chestnut Cambronne PA
A partner at Chestnut Cambronne, Dave has over 25 years of litigation experience representing professionals, employers, boards (profit and nonprofit), realtors (real estate agents, brokers, and brokerages), appraisers, title companies, engineers, design professionals, community associations, business and individuals in the areas of Professional Liability, General Civil Litigation, Commercial Litigation, Construction Litigation, Insurance Litigation, Real Estate Litigation, as well as Real Estate Law and Townhome and Condominium Law.  Dave has repeatedly been named a "Super Lawyer" by Minnesota Law & Politics and Mpls/St. Paul Magazine.  Dave has represented clients in numerous published appellate cases.