Health care practitioners for years have documented evidence that animals, particularly dogs can benefit impaired people. Examples are seeing-eye dogs, dogs for the hearing impaired and most recently, "companion" dogs that provide therapeutic benefits to people who are emotionally or mentally impaired.
Service dogs versus companion dogs
Service dogs provide specific tasks for their owners. Examples are the hearing and seeing-eye dogs. Companion dogs provide no specific tasks for their owners. Their purpose is to provide companionship and love to mentally impaired people or those suffering from post-traumatic stress disorder or depression.
Federal and State Law Pertaining to Companion Dogs (animals)
Federal Law
Under 42 U.S.C. section 3604(f)(3)(B) it is illegal for a landlord to refuse to make "reasonable accommodations" to impaired tenants if the landlord will not suffer financial or other administrative burdens because of such accommodations. Section 504 of the 1973 Rehabilitation Act and the Federal Fair Housing Amendments Act (FHAA) of 1988 mandates that disabled individuals be given equal rights to housing that is also offered to those without disabilities.
Although section 504 pertains solely to public housing, the FHAA addresses dogs in private rentals. As in public housing, the tenant in private housing must qualify and obtain a licensed physician's written confirmation of a recognized "disability" in order to obtain a waiver of a landlord's "no pets policy".  Exceptions to the FHAA requirements is when a landlord lives in a building of four or less units or those that own three or less single family homes; they do not have to comply with the FHAA IF THEY do not use a licensed real estate agent to lease out their rentals.
California Law
Under California's Fair Employment and Housing Act, waiver of pet restriction rules in a written lease between and landlord and a tenant, such as the prohibition of pets, pet deposits and restrictions on the size, weight and breed of a dog or other in house domesticated animal such as a cat, are deemed a reasonable accommodation because service and companion animals are deemed under the law as being more than "just pets". Like the federal law, the tenant in private rentals in California must qualify and obtain a licensed physician's written confirmation of a recognized "disability" in order to obtain a waiver of a landlord's "no pets policy."
Under federal and state law, the landlord cannot legally increase the security deposit of a tenant who has a service or companion animal per a treating physician's order, beyond what the landlord typically has for other tenants in his or her rentals. Companion and service animals are seen under the eyes of the law as "treatment" for a person's mental or physical condition. Just how a landlord cannot legally charge a tenant " an extra security deposit" who may have to use a wheelchair, the landlord cannot charge a tenant who has a companion or service animal a security deposit that is not similar to his or her other tenants' or is vastly disproportional than prior tenant security deposits for other rentals that the landlord has.
However, under federal and state laws, the tenant is responsible for all damages caused by his or her service or companion animal.
Real Estate Agent's Duties
A licensee in this state who is assisting a landlord who is renting out premises where issues as to a service or companion animal (typically a dog) arises should be aware of Federal and California law on the subject.  The real estate licensee should refer the landlord to an attorney on the subject in writing as to issues of reasonable accommodation to the qualified tenant who qualifies for a service or companion animal by way of a signed physician's letter on the subject.
Ultimately it is the landlord who determines to rent to a potential tenant. As a precaution, any listing or property management agreement between a California real estate agent/brokerage and the landlord should clearly state that the final decision to rent a designated parcel is the landlord's and NOT the real estate agent's.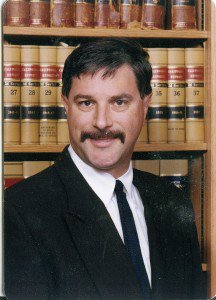 Guest blog written by Edward McCutchan, Jr.
Partner, Sunderland | McCutchan, LLP
Edward McCutchan, Jr  | www.sunmclaw.com
Mr. McCutchan's practice is primarily civil litigation with an emphasis in defending professionals and businesses in real estate, mortgage brokering, construction, banking and agricultural industries and all phases of dispute resolution through trial and appeal. His area of practice is also agricultural law (viticulture and wineries), trusts and estates, probate, real estate transactions, business law and elder abuse.