In recent months I have handled an increasing number of risk management inquiries for real estate agents and brokers on the issue of when does a real estate agent's duties cease to the client. This question typically arises after closing when new "issues" arise, such as newly discovered water intrusion or pest infestation problems that were not disclosed by the seller in the required TDS or mentioned in third-party expert reports prior to close.
When problems arise after closing, the selling agent usually is contacted by the buyer wanting advice on how to remedy the situation. The vast majority of real estate agents want to help their clients after a problem arises with the purchased property. However, attempting to assist the buyer or seller client with a dispute after closing could place the real estate agent in a situation of getting named in a lawsuit.
A real estate agent's duty to his or her client terminates as a matter of law when the transaction ends. In California, there are no post-escrow duties owed to one's client. (Robinson v. Grossman (1997) 57 Cal. App. 4th 634; Menzel v. Salka (1960) 179 Cal. App. 2d 612). Under Civil Code section 2079.16, buyers and sellers of real estate are advised that real estate agents are not qualified to give tax or legal advice. As such, a real estate licensee in California has no legal duty to give advice, provide warnings or issue spot in these particular areas unless the real estate agent elects to do so which is not advised. (Carleton v. Tortosa (1993) 14 Cal. App. 4th 745).
Should a California real estate licensee ever find himself or herself in a situation where a client is not happy with the property's purchase post close of escrow or cancellation of escrow, it is recommended that the licensee do the following:
Send an email to the other real estate agent about the client's problem with a request for a written response, and forward the thread to the client with the suggestion that the client consult with an attorney and/or a third-party expert specific for the client's problem that has been raised.
When replying to the client, be sympathetic and understanding in the email, but also state that since the transaction has closed, there is really nothing else that you the real estate agent or broker can do because you are not an attorney, licensed contractor, surveyor, small claims advisor, engineer, pest inspector or some other third-party expert. Save all emails electronically and in hard copy for future need.
Do not volunteer to do anything else for the client post close or cancellation of escrow other than what is specifically stated above. If the client asks why you cannot do more, simply state that under California law, you as a real estate licensee have no legal duty to do anything more than what is recommended other than send your client requested documentation from your file.
About the Author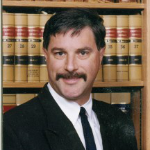 B. Edward McCutchan, Jr.
Sunderland | McCutchan, LLP
Mr. McCutchan's practice is primarily civil litigation with an emphasis in defending professionals and businesses in real estate, mortgage brokering, construction, banking and agricultural industries and all phases of dispute resolution through trial and appeal. His area of practice is also agricultural law (viticulture and wineries), trusts and estates, probate, real estate transactions, business law and elder abuse. B. Edward McCutchan, Jr. was admitted to the Bar in 1985 and is admitted and qualified to practice in all California courts and the U.S. District Court, Eastern and Northern Districts of California as well as the United States Tax Court.