California Civil Code section 660 defines a "fixture" as follows:
"A thing is deemed to be affixed to land when it is attached to it by roots, as in the case of trees, vines, or shrubs; or imbedded in it, as in the case of walls; or permanently resting upon it, as in the case of buildings; or permanently attached to what is thus permanent, as by means of cement, plaster, nails, bolts, or screws; except that for the purposes of sale, emblements, industrial growing crops and things attached to or forming part of the land, which are agreed to be severed before sale or under the contract of sale, shall be treated as goods and be governed by the provisions of the title of this code regulating the sales of goods."
Common examples of what a fixture is in residential and commercial property are: built-in cabinets, toilets, carpets, lighting, doors, sinks, counters, solar panels, heating units, air conditioning units, fireplaces, and built-in book cases.
Article 9 of the Uniform Commercial Code defines fixtures as goods that have become so related to particular real property that an interest in them arises under real property law. (U.C.C. section 9-102(a)(41). The California Association of Realtors in form RPA-CA revised 12/15 at paragraph 8B(1) has a provision stating that "all existing fixtures and fittings that are attached to the property" are included in the sale to the buyer.
Typical ways to ascertain whether an item is a fixture or not is to look at how it is attached to the property. If a particular item is attached to a ceiling, floor or wall by glue, wiring nails, piping or screws most likely it is a fixture.
Items which are an integral part of a home are fixtures. Common examples are carpets (not rugs) built in appliances such as refrigerators, heating units, air conditioning units, solar panels and cabinets.
How to prevent misunderstandings concerning fixtures after close of escrow?
I recommend to my real estate licensee clients that whenever they take a listing, but before the property is placed on the Multiple Listing Service, that they walk through the home with the seller and discuss what is a fixture and what item in the home would go with the sale to the buyer.
If the seller has a certain desire to keep a fixture so that it does not go with the property when it is sold, the fixture should be removed before any open house so that no potential buyer ever sees the item that the seller wishes to retain.
By doing this, there is no confusion as to whether a potential fixture remains with the home upon sale or not. Always confirm in writing with the seller client as to what fixtures will be taken by the seller upon sale, and in any response to an initial offer, state such specific language within it so as to prevent any misunderstandings.
If you are the selling agent, I recommend that before an offer is made that discussions be had with the potential buyer as to what fixtures or potential fixtures are desired to remain with the property if the seller closes escrow upon it. Confirm such in writing with the buyer client and write an offer clearly stating "All fixtures are to remain with the property upon close, including but not limited to [name of specific items that the buyer wants]". By doing this as the selling agent you bring to the table issues concerning fixtures which very well will prevent later confusion and even litigation after close of escrow upon a successful sale.
About the Author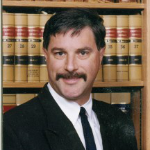 B. Edward McCutchan, Jr.
Sunderland | McCutchan, LLP
Mr. McCutchan's practice is primarily civil litigation with an emphasis in defending professionals and businesses in real estate, mortgage brokering, construction, banking and agricultural industries and all phases of dispute resolution through trial and appeal. His area of practice is also agricultural law (viticulture and wineries), trusts and estates, probate, real estate transactions, business law and elder abuse. B. Edward McCutchan, Jr. was admitted to the Bar in 1985 and is admitted and qualified to practice in all California courts and the U.S. District Court, Eastern and Northern Districts of California as well as the United States Tax Court.