Defense of New Jersey Consumer Fraud Act Claims
The purpose of the Consumer Fraud Act (CFA) is to promote truth and fair dealing in the marketplace. The following provides an overview of CFA law in New Jersey, as it relates to Realtors®.
For defense attorneys and our clients, any pleading which contains a count under the Consumer Fraud Act (N.J.S.A. 56:8-1 et seq.), raises an eyebrow, as the Act provides for treble damages, attorneys' fees, filing fees, and reasonable costs of suit should the plaintiff prevail. N.J.S.A. 56:8-19. Generally, a CFA claim requires proof of three elements: (1) unlawful conduct by the defendant; (2) an ascertainable loss by the plaintiff; and (3) a causal relationship between the unlawful conduct and the ascertainable loss. N.J.S.A. 56:8-19. The Act specifically references "fraud, false pretense, false promise, misrepresentation, or the knowing, concealment, suppression, or omission of any material fact," in connection with the "sale or advertisement" of "real estate." N.J.S.A. 56:8-2.
N.J.S.A. 56:8-2 thus creates two categories of prohibited acts. The first category consists of affirmative acts, and the second category consists of acts of omission. The following cases present typical factual situations in which Realtors have been found liable under the CFA for affirmative acts:
●  A Realtor's misrepresentation about the location of the house, as it related to the public school district where the buyers wanted to send their children. Vagias v. Woodmont Properties, L.L.C., 384 N.J. Super. 129 (App. Div. 2006).
●  A misstatement to the purchaser by the Realtor regarding a builder's expertise. Gennari v. Weichert Co. Realtors, 148 N.J. 582 (1997).
●  A Realtor mistakenly advising buyers that a certificate of occupancy was sufficient to prove that the property could be rented as a multifamily dwelling. Ji v. Palmer, 333 N.J. Super. 451 (App. Div. 2000).
What the above cases demonstrate is that a Realtor can be held liable under the CFA for an affirmative act "without a finding of intentional wrongdoing" or intent to mislead. Chattin v. Cape May Greene, Inc., 243 N.J. Super. 590, 598 (App. Div. 1990). "[I]n order to establish an affirmative misrepresentation violative of the Consumer Fraud Act, plaintiffs . . . [are] not required to show [the Realtor's] knowledge of the falsity of his statement . . . ." Ji, 333 N.J. Super. at 462. In contrast, omissions under the CFA must be made "knowingly" and committed with "intent" to induce reliance. N.J.S.A. 56:8-2; Chattin, 243 N.J. Super. at 598.
When dealing with allegations of an affirmative misrepresentation, the CFA offers a useful exception which can be utilized to protect against the imposition of treble damages and attorneys' fees. Specifically, when representing the seller, the Act provides that a Realtor shall not be liable for punitive damages or attorneys' fees in connection with the communication of any false, misleading or deceptive information that was provided to the broker by or on behalf of the seller, so long as that broker can demonstrate that he/she (a) had no actual knowledge that the information was false; and (b) made a reasonable and diligent inquiry to ascertain whether that information was false. The Act provides three specific examples of communications which satisfy the "reasonable and diligent inquiry" standard: (1) including inspection reports by licensed professionals; (2) reports of the physical condition of the property by government officials; or (3) properly executed property condition disclosure statements.
What the above teaches us is that it is obviously better for a Realtor to be cautious in making representations rather than risk making an inaccurate statement. It is also extremely important for real estate professionals to obtain a property condition disclosure statement from the seller, provide a copy to the buyer, and ensure that both the disclosure statement and transmittal correspondence to the buyer are retained in the file. Once the case is in suit, the above defenses should be plead as affirmative defenses in the answer. Defense counsel should also propound focused discovery on the plaintiff and seller (if named as a defendant), to determine if the case is based on affirmative misrepresentation or on omissions, since the burden of proof is different.
The ability to remove the threat of punitive damages is of great concern to Realtors since coverage for such damages should not be expected under the Realtor's E&O insurance policy. Likewise, eliminating the threat of treble damages and attorney's fees helps to level the playing field and will likely lead to a more favorable resolution of the case.
About the Authors: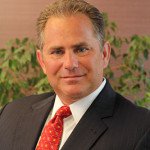 Sean Kelly is a partner with Marks, O'Neill, O'Brien, Doherty & Kelly and the managing partner of the firm's New Jersey office. Sean's practice is devoted to the defense of professional liability claims against real estate professionals, lawyers, accountants and various other professionals. skelly@moodklaw.com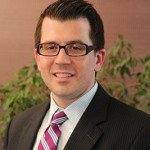 Christian Scheuerman is a senior associate with the firm and likewise practices in the area of professional liability, including the defense of real estate professionals. cscheuerman@moodklaw.com
This blog/website is made available by CRES Insurance Services for educational purposes to give you general information and understanding of legal risks and insurance options, not to provide specific legal advice. This blog/website should not be used as a substitute for competent legal advice from a licensed professional attorney in your state. Claims examples are for illustrative purposes only. Read your policy for a complete description of what is covered and excluded.
Originally Published January 31, 2015
Category: New Jersey, Legal Updates