How to Prevent a California Civil Code Section 1088 Violation

California Civil Code section 1088
Many real estate agents are not familiar with the provisions of California Civil Code section 1088. I am quite familiar with this provision having defended many real estate licenses over the years for placing inaccurate information in a listing posted in a given real estate association's multiple listing service posting.
This provision states: "A listing may not be placed in a multiple listing service unless authorized or directed by the owner in the listing. If an agent or appraiser places a listing or other information in the multiple listing service, that agent or appraiser shall be responsible for the truth of all representations and statements made by the agent or appraiser of which that agent or appraiser had knowledge or reasonably should have had knowledge to anyone injured by their falseness or inaccuracy."
Essentially Civil Code section 1088 holds that a real estate agent who places a listing on the Multiple Service is strictly liable for any damages to a party in a real estate transaction for any inaccuracies within the listing on a closed escrow. The language within Civil Code section provides that the listing real estate agent "shall be responsible for the truth of all representations and statements made by the agent [in an MLS] . . . of which that agent . . . had knowledge or reasonably should have had knowledge" and provides a statutory negligence claim for "anyone injured" by the "falseness or inaccuracy" of such representations and statements.  (Furla v. Jon Douglas Co. (1998) 65 Cal.App.4th 1069, 1077; CACI Jury Instruction 4110).
How to Prevent a California Civil Code section Violation
The best way for a listing agent to prevent a Civil Code section 1088 violation is to prepare a draft of what he or she intends to place on a given real estate association's Multiple Listing and send a copy of it to the sellers of the parcel for their review and approval as to the accuracy of the information asking that if they approve the document that they date, initial it and return it so that a final version can be placed on the Multiple Listing Service. After all, the sellers of a parcel subject to a listing know more about the property than their own real estate agent having owned it and in most cases lived in it. When the listing agent received the approved dated and initialed proposed Multiple Listing draft from the sellers, the copy should be saved electronically and hard copy in the transaction file for future need. By obtaining "approval" of the draft version of what is to be placed in the Multiple Listing dated and signed by the sellers, the information set forth in the document becomes a "representation and statement" of the seller as well as the listing agent who has relied on his clients before placing the information in the Multiple Listing Service.
A California Civil Code Section 1088 Issue in an Unclosed Transaction
In dealing with risk management matters over the years, I occasionally have seen a Civil Code section 1088 issue in a transaction that has not closed. In such a situation a revised disclosure by the seller and the listing agent rectifying any inaccurate information in the Multiple Listing Service advertisement of the listed property with a submitted addendum allowing the buyer to cancel the escrow in exchange for the return of his or her earnest money deposit rectifies the problem in my opinion. In such a scenario, the buyer is clearly placed on notice of a problem with the information contained in the Multiple Service posting of the property in contract and the buyer who has been given the option to cancel the escrow in exchange for the return of his or her earnest money deposit has not been damaged since title to the contracted property is still in the name of the seller. The buyer who elects to go ahead and close escrow after being advised in writing of inaccuracies in the Multiple Listing posting cannot under the law legally complain of any damages as a result.
About the Author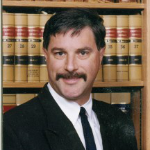 B. Edward McCutchan, Jr.
Sunderland | McCutchan, LLP
Mr. McCutchan's practice is primarily civil litigation with an emphasis in defending professionals and businesses in real estate, mortgage brokering, construction, banking and agricultural industries and all phases of dispute resolution through trial and appeal. His area of practice is also agricultural law (viticulture and wineries), trusts and estates, probate, real estate transactions, business law and elder abuse. B. Edward McCutchan, Jr. was admitted to the Bar in 1985 and is admitted and qualified to practice in all California courts and the U.S. District Court, Eastern and Northern Districts of California as well as the United States Tax Court.
This blog/website is made available by CRES Insurance Services for educational purposes to give you general information and understanding of legal risks and insurance options, not to provide specific legal advice. This blog/website should not be used as a substitute for competent legal advice from a licensed professional attorney in your state. Claims examples are for illustrative purposes only. Read your policy for a complete description of what is covered and excluded.
Originally Published June 16, 2016
Category: Blog, California, Legal Updates, Listing Issues