The purpose of a MLS listing of a parcel for sale
Throughout California there are many local real estate associations that provide an electronic service used by real estate agents and brokers called the "multiple listing service" (MLS). This service allows members of a given local real estate association to see each other's listings of properties for sale. Through this service, listing and selling agents, brokers and brokerages mutually benefit through the dissemination and sharing of information as well as the division of real estate commissions on a closed transaction.
The purpose of a MLS listing provides the listing agent representing the seller greater exposure to potential buyers represented by the selling agent and brokerage in a consolidated manner accessible through the internet. Under typical local association agreements, the selling agent who successfully brings a buyer who closes escrow on a transaction receives an agreed upon real estate commission per an agreement dated and signed with the local association by the listing agent and brokerage.
In short, the MLS listing of a parcel for sale is an informational marketing tool giving great exposure to potential buyers through their selling agents and brokers where aspects of a listed property is detailed to attract potential buyers.
What the MLS listing is not
A MLS listing is not a contract between a seller and a buyer of a given piece of real estate. Any information set forth in a MLS listing has no binding contractual effect between a willing seller and willing buyer.
A listing agent and brokerage should be aware of the provisions of California Civil Code section 1088 which states: "A listing may not be placed in a multiple listing service unless authorized or directed by the owner in the listing. If an agent or appraiser places a listing or other information in the multiple listing service , that agent or appraiser shall be responsible for the truth of all representations and statements made by the agent or appraiser of which that agent or appraiser had knowledge or reasonably should have had knowledge to anyone injured by their falseness or inaccuracy."
Under California Civil Code section 1088, if a real estate licensee places false information in the MLS about a listed property regardless of intent, the listing agent and brokerage essentially is "strictly liable" for all of the resulting damages of a buyer resulting from this MLS false information depending upon the circumstances.
In a recent risk management inquiry, I had a listing agent state that he specifically stated in the MLS listing of a parcel then under contract and slated to close escrow in ten (10) days that the seller would remain in the premises for a week after close of escrow. The problem was that the purchase agreement dated and signed between the seller and the buyer including counter offers and addendums had no language within their four (4) corners allowing the seller to remain in possession of the sold parcel for a week after close of escrow.
Should a seller or buyer want something specific with respect to the property listed under a MLS listing, the real estate professional needs to have what is desired placed in an offer, counter offer or addendum to a contract and make sure that the seller and buyer date and sign the document. What is stated in a MLS listing unless incorporated in a document deemed a binding contract has no legal effect in this state.
About the Author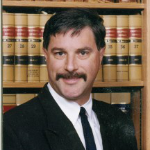 B. Edward McCutchan, Jr.
Sunderland | McCutchan, LLP
Mr. McCutchan's practice is primarily civil litigation with an emphasis in defending professionals and businesses in real estate, mortgage brokering, construction, banking and agricultural industries and all phases of dispute resolution through trial and appeal. His area of practice is also agricultural law (viticulture and wineries), trusts and estates, probate, real estate transactions, business law and elder abuse. B. Edward McCutchan, Jr. was admitted to the Bar in 1985 and is admitted and qualified to practice in all California courts and the U.S. District Court, Eastern and Northern Districts of California as well as the United States Tax Court.