What Is Earnest Money And Its Purpose?
Earnest money is cash deposited by a buyer to a seller into escrow (in states that use escrow), demonstrating the buyer's intent to purchase an offered property. Essentially, it's a way for a buyer to secure a contract with a seller to demonstrate they're serious about making a purchase.
Additional money may be placed into escrow by the buyer, beyond the earnest money agreed to by both parties before close of escrow. Typically, in this case, the balance of the sale is financed through a loan—secured by a trust deed on the property—unless the purchase is made in cash.
Check with your state for maximum earnest money deposit regulations to ensure your buyer doesn't deposit more than needed. In California, for example, the maximum risk a buyer faces in an earnest money deposit transaction is three percent (3%) of a given parcel's purchase price whether used or brand new construction, under California Civil Code, section 1675.
What Is the Agent's Responsibility to Clients Around Earnest Money Notice?
A listing agent's responsibility is to get their clients the highest possible earnest money deposit within the three percent (3%) maximum purchase price. Conversely, the selling agent's (buyer's agent) job is to get their client as low an earnest money deposit that a seller is willing to negotiate.
The selling agent should advise a buyer about the inherent risk that comes with depositing earnest money. It is the responsibility of the selling agent to inform the buyer, in writing, to consult an attorney before signing off on waiving any contingencies.
If the time period for agreed contingencies has passed without a buyer waiving contingencies in writing (placing earnest money at risk for forfeiture of the escrow), and the buyer  doesn't close, the listing agent needs to send a "demand to perform with respect to cancellation of contingencies" in writing to the selling agent.
This must be signed and dated by the buyer and returned to the listing agent.
When Does A Buyer Retain Their Earnest Money?
If a buyer doesn't waive the contingencies in writing within the time period stated in the purchase agreement, then the listing agent must send the buyer's agent a cancellation of the escrow, signed and dated by the seller.
Once the signed cancellation of escrow is returned to the listing agent, the earnest money deposit should be returned to the buyer and the contract will be deemed rescinded.
When Does A Buyer Forfeit Their Earnest Money?
If a buyer cannot close escrow, and has waived all contingencies for the purchase of property, an escrow cancellation and forfeiture of the earnest money deposit must be sent to the buyer's agent.
This, in turn, must be signed and dated by the buyer and returned to the escrow office and listing agent. Once escrow is cancelled, then the earnest money deposit will be released to the seller and listing agent.
Reasons for the buyer being unable to close escrow can range from a buyer's inability to get a loan for the purchase of property, to deciding that closing on a deal may not be in their best interest.
How to Handle, Hold, And Distribute Forfeited Earnest Money
The agent representing the buyer should always advise a buyer to hold off from waiving contingencies, in writing (for the purchase of property), as long as possible. This is because once a buyer waives all contingencies, he or she risks losing their earnest money deposit if the escrow doesn't close.
The common practice in California, for example, is for escrow companies, rather than the selling or listing agent, to hold a buyer's earnest money deposit.
Only after the escrow is cancelled, will the seller receive the earnest money deposit. And per the C.A.R. Residential Listing Agreement (RLA), within a provision in paragraph 3B,:  "the listing agent in an earnest money forfeiture is entitled to one-half (1/2) of the forfeited amount after escrow fees and other costs are paid for the cancelled escrow."
The same practice may hold true in your state. Check with your state's real estate association for guidelines and state specific Listing Agreement documents.
When Agents Get Sued for Forfeited Earnest Money
On more than one occasion, I've had to advise selling agents who failed to clearly inform buyers of the risks behind waiving contingencies on property purchases. In a few of those cases, the buyer didn't close escrow, lost the earnest money deposit, and filed a claim against their agent. If buyers agents fail to advise their clients to hold off on waiving contingencies, and rush the sign off process, they will be at risk to be included in a buyer's claim.
At CRES, we're dedicated to giving you the best advice during the purchasing process (or escrow funding process if your state uses escrow). Contact our ClaimPrevent® Legal Advice Hotline anytime to help limit liability and avoid future real estate E&O claim situations.
About the Author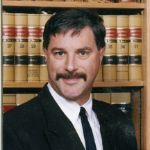 B. Edward McCutchan, Jr.
Sunderland | McCutchan, LLP
Mr. McCutchan's practice is primarily civil litigation with an emphasis in defending professionals and businesses in real estate, mortgage brokering, construction, banking and agricultural industries and all phases of dispute resolution through trial and appeal. His area of practice is also agricultural law (viticulture and wineries), trusts and estates, probate, real estate transactions, business law and elder abuse. B. Edward McCutchan, Jr. was admitted to the Bar in 1985 and is admitted and qualified to practice in all California courts and the U.S. District Court, Eastern and Northern Districts of California as well as the United States Tax Court.