"There is [Absolutely No Other] Place Like Home."
Denver, like many cities across the U.S., prohibits individuals from operating "any short-term rental in the City and County of Denver without a license." Denver Municipal Code further states that it is unlawful "to operate a short-term rental in any location that is not the applicant's primary residence." (emphasis added). A primary residence is one "which is the usual place of return for housing as documented by at least two of the following: motor vehicle registration, driver's license, Colorado state identification card, voter registration, tax documents, or a utility bill. A person can only have one primary residence." The purpose of the regulation is to promote the availability of affordable housing by discouraging investors from attempting to maximize short-term rental profits.
As of August 1, 2019, four individuals were arrested and charged with attempting to influence a public servant, two of whom are licensed real estate brokers, including one employing broker. Denver is cracking down on those who operate short-term rental businesses out of their secondary homes by targeting those who provide false information regarding their primary residence. Brokers engaging in the short-term rental business through Airbnb, VRBO or other short-term residential real estate buyers, should keep in mind and advise their clients to know the local regulations that may impact the buyers' rights or any short-term rental investment. Brokers should never advise a client that it is acceptable to file a falsified affidavit to obtain a license. To do so would expose the broker to civil and criminal liability.

---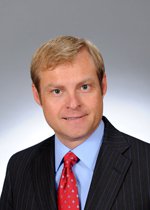 Contributed by James M. Meseck, Esq. | E. Catlynne Shadakofsky, Esq.
White and Steele, P.C.
Mr. Meseck´s practice focuses on litigation. He represents insurance companies as well as defends insured and self-insured parties who have been sued by third parties. Much of his practice focuses on defending real estate brokers, appraisers and mortgage brokers in civil actions as well as administrative licensing disputes. He has also represented clients in a wide variety of liability claims and declaratory judgment actions, including cases involving trucking and motor vehicle accidents, premises liability, food related injuries, contract disputes, employment disputes, actions based on Section 1983, real estate matters, professional liability, professional licensing and disciplinary matters, wrongful death, and traumatic brain injury. Mr. Meseck has written and lectured on these topics.
Mr. Meseck began as a law clerk with White and Steele in 2000 and became associated with the firm in 2001 following graduation and his admission to the bars of Colorado and Wyoming. He was made an Officer of the firm in 2007. In 2010, Mr. Meseck was recognized by Colorado Super Lawyer Magazine as a Rising Star.