Document All Client Advisories about Third-Party Experts
Do you advise your clients in writing to consult with third-party experts before closing? And if you do, do you document it in the client's file? If you want to reduce your risk of a real estate lawsuit, the answers should be yes and yes.
I've defended many lawsuits against licensees with California's Bureau of Real Estate, and the failure to advise your client in writing to consult such experts is a common issue. These third-party experts consist of, but are not limited to, a licensed contractor, surveyor, engineer, home inspector, accountant, permit expert, attorney and the like.
It is relatively simple for a real estate licensee in this state to have his or her client date and sign a disclosure prior to escrow that contains language as follows:
"Client (name) is encouraged well before escrow closes on (address of parcel under contract) to consult with and have physical inspections of (name of parcel under contract) by any and all applicable third party inspectors consisting of, but not limited to a licensed contractor, surveyor, engineer, home inspector, accountant, permit expert, attorney and the like. Real estate agents sell real property and do not have the training, knowledge, experience or professional license to make assessments with respect to (name of parcel under contract). Failure to heed this advice may not be wise by the client as to his or her own due diligence before close of escrow."
You should save a copy of the signed and dated disclosure in your transaction file and give a copy to your client. See our guidelines for advising clients about third-party experts while avoiding RESPA violations.
Disclose All Facts Materially Affecting Property Value
When a licensee becomes an agent for a buyer or seller, you become a fiduciary to that buyer or seller. As a fiduciary, you must disclose material facts affecting the value of the property.
California Civil Code section 20179 states:
"(a) It is the duty of a real estate broker or salesperson, licensed under Division 4 (commencing with Section 10000) of the Business and Professions Code, to a prospective purchaser of residential real property comprising one to four dwelling units, or a manufactured home as defined in Section 18007 of the Health and Safety Code, to conduct a reasonably competent and diligent visual inspection of the property offered for sale and to disclose to that prospective purchaser all facts materially affecting the value or desirability of the property that an investigation would reveal, if that broker has a written contract with the seller to find or obtain a buyer or is a broker who acts in cooperation with that broker to find and obtain a buyer.
In California, prior inspection reports must also be disclosed.
California Civil Code section 1102.1 which pertains to the disclosure obligations of a seller who owns real property states:
"(a) In enacting Chapter 817 of the Statutes of 1994, it was the intent of the Legislature to clarify and facilitate the use of the real estate disclosure statement, as specified in Section 1102.6. The Legislature intended the statement to be used by transferors making disclosures required under this article and by agents making disclosures required by Section 2079 on the agent's portion of the real estate disclosure statement, in transfers subject to this article. In transfers not subject to this article, agents may make required disclosures in a separate writing."
The Legislature did not intend to affect the existing obligations of the parties to a real estate contract, or their agents, to disclose any fact materially affecting the value and desirability of the property, including, but not limited to, the physical conditions of the property and previously received reports of physical inspections noted on the disclosure form set forth in Section 1102.6 or 1102.6a, and that nothing in this article shall be construed to change the duty of a real estate broker or salesperson pursuant to Section 2079."
You do not get penalized in California by over disclosing matters pertaining to a listed parcel, and that is likely true in many other states as well. When in doubt, always disclose a given issue in writing and suggest a third-party inspection before close. Save the signed and dated disclosure as to the suggestion in your transaction file well before the closing date. By doing this, your risk of being sued by an unhappy client post closing is significantly reduced.
Contributed by: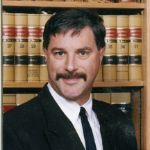 B. Edward McCutchan, Jr.
Sunderland | McCutchan, LLP
Mr. McCutchan's practice is primarily civil litigation with an emphasis in defending professionals and businesses in real estate, mortgage brokering, construction, banking and agricultural industries and all phases of dispute resolution through trial and appeal. His area of practice is also agricultural law (viticulture and wineries), trusts and estates, probate, real estate transactions, business law and elder abuse. B. Edward McCutchan, Jr. was admitted to the Bar in 1985 and is admitted and qualified to practice in all California courts and the U.S. District Court, Eastern and Northern Districts of California as well as the United States Tax Court.