On May 12, 2021, the California Dept. of Public Health (CDPH) updated its guidance on open houses to allow in-person showings of properties, such as open houses.  The guidance states that those holding open houses must follow the indoor capacity limits within the CDPH social gatherings guidance.  
Under the Yellow Tier, the guidance for social gatherings is 50% capacity where a capacity limit exists or 25 people whichever is fewer.  The often-asked question is what is the capacity limit for residential property? There is no capacity limit defined in the CDPH guidance.  While building and fire codes may provide for maximum capacities, those are meant to avoid over-crowding that could result in safety hazards. 
However, the CDPH guidance states the maximum is 50% capacity where a capacity limit exists.  Accordingly, if a homeowner is unaware of a specific capacity limit, the stated limit is 25 people.   
The CDPH guidance also requires 6-foot social distancing during showings as between people of different households.  Therefore, while the stated limit may be 25 people, the practical limit to allow for social distancing may be less. 
To comply with the CDPH guidance, real estate brokers and agents should restrict open houses to allow only one family to enter into the residence at a time (presuming the family is fewer than 25 people).  This will allow the agents to follow the family throughout the residence during the showing while maintaining 6-foot social distancing avoiding close contact with people from another household.  
Many county and city health officers have issued their own public health orders throughout the pandemic. Before holding an open house a review of those local county and city health orders should be made to determine if they contain a specific prohibition against holding an open house.  If there is a more-restrictive provision in those local orders, most counties and cities will take the position that their orders prevail over the less-restrictive CDPH guidance.   
About the Author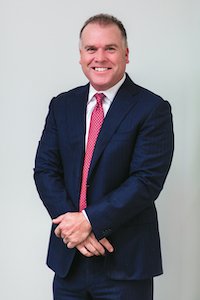 Mark Carlson Attorney
Carlson Law Group
Mr. Carlson formed Carlson Law Group, Inc. in January 2005. He currently represents scores of real estate professionals in a wide range of matters. Mr. Carlson also represents individuals in the purchase, sale and lease of residential, commercial and industrial properties. Additionally, he has assisted several clients in building permit, zoning and other land use matters. Mr. Carlson's practice focuses mainly on litigated matters, and he has handled over a dozen jury trials to verdict as well as several court trials. His trial experience includes two trials that each lasted over five weeks. Throughout his career, Mr. Carlson has strived to provide superior legal services while at the same time containing costs for his clients.